Expert Articles & Advice
September 1, 2014
Autumn is right around the corner and for gardeners, this means winter is not too far behind. As winter begins to get closer and the temperature begins to slowly drop it's important to take action now to prepare your garden for the colder months that lie ahead.
August 1, 2014
The sun is shining is and the weather is only getting warmer. As summer begins to heat up it's time to start thinking healthy by eating green and growing your favorite vegetables.
Special Offers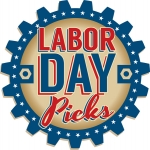 Celebrate Labor Day with Walnut Ridge!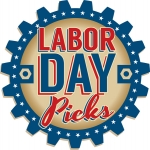 We're taking 40% off the regular prices of our decorative containers!
Events
8/22 - 9/06/2014
Stop by Walnut Ridge Nursery and Garden Center for great savings! Starting Friday, August 22nd until Saturday, September 6th, you save BIG on your favorite items. Visit our Events page for details.