Expert Articles & Advice
December 1, 2014
Winter moths can be destructive to a wide variety of trees and shrubs, and while they can be difficultto control, there are steps you can take to protect your crops, landscaping and plants from these nefarious insects.
December 1, 2014
Herbs such as mint, thyme, rosemary, sage, and basil make wonderful indoor plants all year round. To properly grow herbs takes a bit of extra care, however, but the effort is well worthwhile to enjoy these fragrant, beautiful, and delicious plants.
Special Offers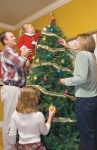 It's Walnut Ridge's Countdown to Christmas sale!
Valid 12/16 - 12/24/2014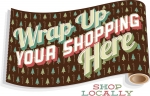 Save 40% on all other Christmas Decorations at Walnut Ridge until December 24th!
Valid 12/16 - 12/24/2014
Events
11/30 - 12/21/2014
Grandma, bring your granddaughter for a "Dress Up" Tea Party at Walnut Ridge Nursery & Garden Center. For Grandmas of any age and granddaughters (ages 4 to 10). Please call for reservations as there is limited seating. Visit our Events page for a complete list of Dates and Times.
12/19 - 12/20/2014
Stop by Walnut Ridge for this exciting event! Friday & Saturday, December 19th and 20th at 7pm. We're throwing a Santa Pajama Party! For children ages 2 to 8. Please call for reservations! There is limited seating! Check our events page for more details.